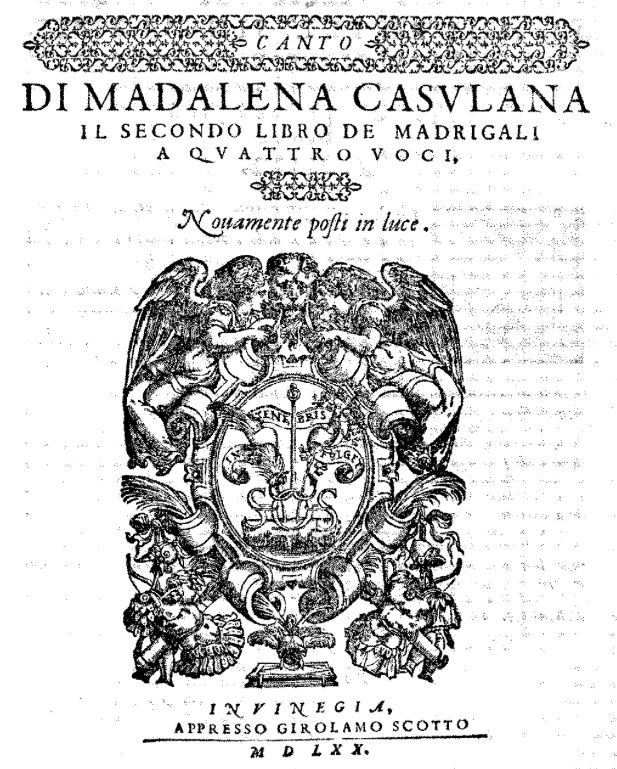 "I want to show the world, as much as I can in this profession of music, the vain error of men who believe they alone possess the gifts of intellect and artistry, and that such gifts are never given to women."
This quotation greeted me when I opened a book of madrigals (poems set to music for several voices) in a bookshop near my home. My father needed to pick up a book, and, knowing my love of books, took me along. Even though I'm not much of a singer, the author's name (Maddalena Casulana) drew me to the madrigal collection. Soon I discovered three more books of her madrigals.
I had never heard of a woman composer, but my father said he recognized Maddalena's name, that she had visited Venice. According to Papa, women have been writing music for years, but in places I wouldn't know about. He told me Venice's convents are full of composers, and he's heard rumors about this city's famous courtesans, who also write and perform music.
I went home happy to know that Maddalena Casulana found success as a published composer. I hope other women have such illustrious careers, but doubt that I'll be one of them. Although I play the harp, I'm no composer. Someday I'd love to hear Maddalena's madrigals sung in Venice.
Ciao,
Lucia