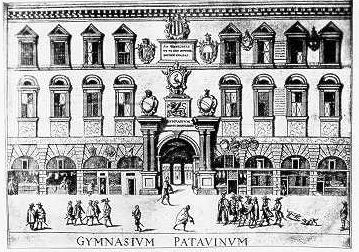 I know I'm fortunate my father allows me to study with a tutor (most girls don't get this chance), and  I dream about attending the University of Padua in a few years.  My father says it's the best university in the world, and he should know, since he took his medical degree there.  Not only that, Padua is a short boat ride from Venice and has an amazing botanical garden.
The university's motto is Universa universis patavina libertas (Paduan Freedom is Universal for Everyone).  But as far as my father knows, no woman has ever graduated from a university.
I hear that most young Venetian women become wives, nuns, shopkeepers, lace-makers, weavers, or laborers in a workshop—but not one of those choices appeals to me.
How I wish for the freedom to study at Padua!  If I can't attend, somehow I must find a way to keep learning!
Ciao,
Lucia