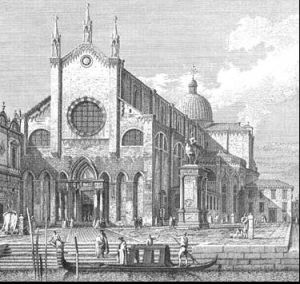 My parents used to tell me that true beauty comes from within, so I should never judge people by how they look on the outside. Suddenly these words came back to me when my father showed me more of Venice's treasured art—this time, in churches.
If I had stayed outside, I wouldn't have seen how Venice's artists are using oil paints, light, and color to bring their paintings to life—truly a Renaissance in art! Now I understand why my father keeps talking about these men, some still living—Jacopo Tintoretto, Paolo Veronese, Lorenzo Lotto, Titian, Giorgione, and Giovanni Bellini.
Inside San Rocco church, Tintoretto used light and shadows in his dramatic paintings, San Rocco Healing Plague Victims and San Rocco in Prison Visited by an Angel.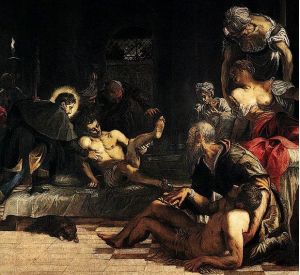 The church of Saints Giovanni and Paolo displays several of Veronese's paintings, including his Adoration of the Magi, as well as Lotto's Alms of St. Anthony, Tintoretto's dramatic Crucifixion, and paintings by Bellini and Titian. These are just a few of the magical recent paintings housed in this city's churches.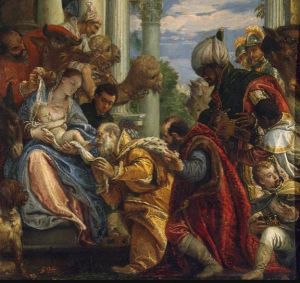 Venice's Renaissance is very much alive to everyone who knows where to look and has the chance to visit. I'm so glad I'm one of those fortunate people!
Ciao,
Lucia