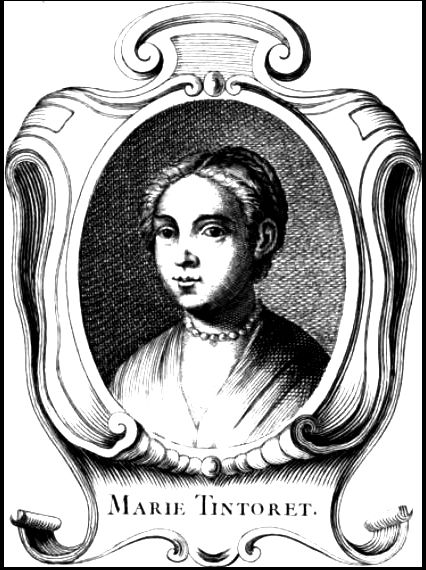 "Have you heard about an illustrious young lady in Venice, not much older than you? Nobles and emperors compete to sit before her. Shall I tell you more?" My father had just delivered glum news about my prospects for a university education, and I knew he wanted to cheer me up.
One of Venice's great painters, Jacopo Tintoretto, had a favorite daughter he called Marietta. (People also called her "la Tintoretta," because her grandfather was a fabric dyer.) By dressing as a boy, she could stay with her father and learn at his side.
Marietta must have learned well, because Emperor Maximilian and Spain's King Philip II requested her as a painter at their courts. But Marietta's father didn't let her leave Venice, so she's still in our city, busy painting portraits for the nobles.
I enjoyed hearing about a successful Venetian woman, and I'm glad Marietta is getting the attention she deserves. But Papa's not an artist, and I can't hope someday to become a respected physician like he is—so I'm still searching for my place in the world.
Ciao,
Lucia